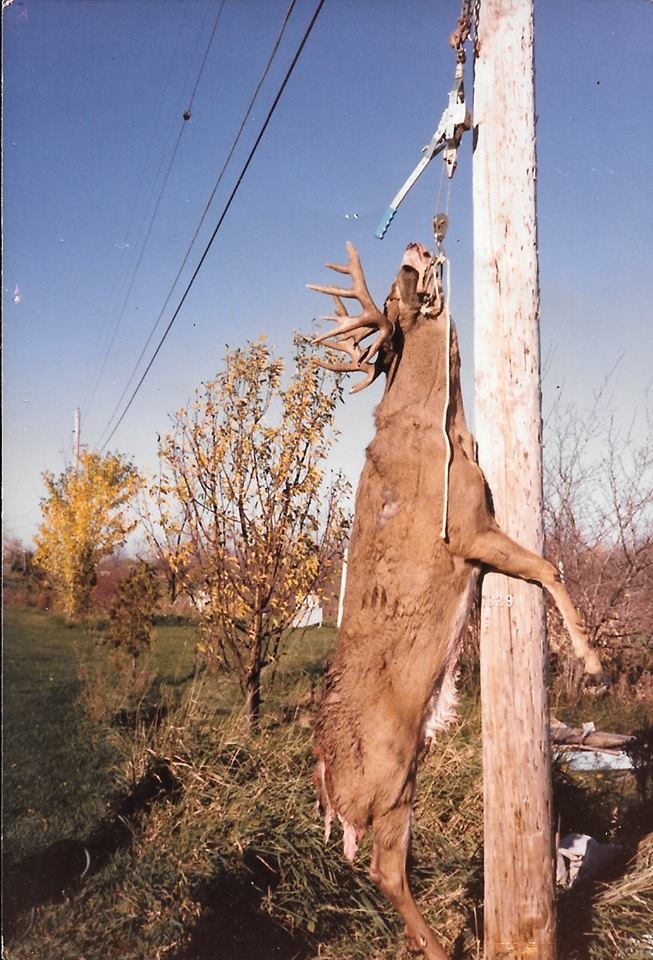 21 Point 300 LB Monster White Tail Buck from Milwaukee that I call Bullwinkle!
Believe it or not but on Halloween Weekend of 1985, I was 20 years old when I had a very close call with death when this 21 point 300 plus pound giant buck jumped out of the bushes in front of my my little white Toyota pickup truck on Pilgrim Road about a block South of Mill Road in Menominee Falls a suburb of Milwaukee, Wisconsin.
I was dressed up as a camouflaged deer hunter on my way to pickup my friend, Ted, a grocery store butcher to go to a Halloween Costume Party!
Wow, what a miracle of God that I did not get killed in this unexpected split second collision between me, my little truck, and this beast at 45 mph!
So please watch out for big city bucks and their does!!!
This wild and crazy auto deer accident story along with the police accident report and more old photographs of the buck I call Bullwinkle will be posted here soon.
So, please stay tuned in!
Thanks
Ronald A. Blumenthal
Wild Rose Mill Pond
Life is a hard battle anyway. If we laugh and sing a little as we fight the good fight of freedom, it makes it all go easier. I will not allow my life's light to be determined by the darkness around me.