Waupaca Chain O' Lakes Video Tour!
Take a four season photo tour of the beautiful Chain O' Lakes Waupaca, Wisconsin area in a video I made and call Beautiful Waupaca!
Please watch this beautiful sixteen minute four season wildlife video of the Waupaca, Chain O' Lakes' area. View the area's many lakes, rivers, farms, forests and wild life.
See deer, turkey, ducks, geese, hawks, eagles, and more in the presentation while listening to the sounds of nature recorded at Fountain Lake in Portage County.
Emmons Creek flows 9 miles from the dam at Fountain Lake to where it empties into Long Lake on the Chain O' Lakes in Waupaca County.
I used a Zoom Digital Recorder that is a great small portable, light weight digital recorder that records high quality sound tracks for hours on a few AA batteries.
The digitally recorded nature sounds were then mixed and edited in REAPER, one of the best digital audio workstations for musicians to mix and edit sound tracks.
Finally the wildlife photos and the nature audio recordings were mixed and choreographed together to make this video called
By,
Ronald A. Blumenthal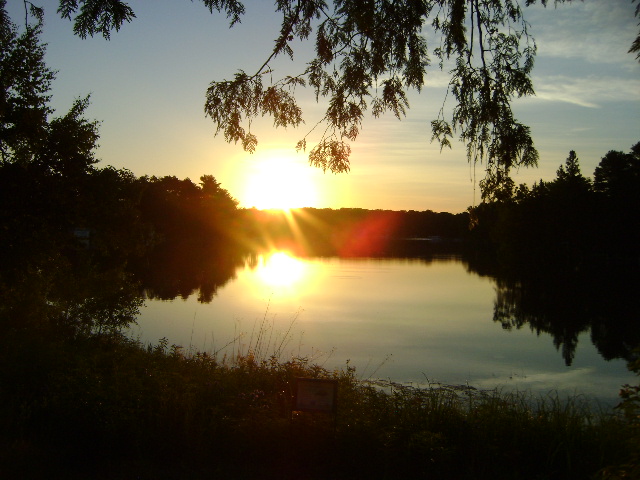 Lime Kiln Lake
Life is a hard battle anyway. If we laugh and sing a little as we fight the good fight of freedom, it makes it all go easier.
I will not allow my life's light to be determined by the darkness around me.
I feel safe even in the midst of my enemies; for the truth is powerful and will prevail.
When I left the house of bondage I left everything behind. I wasn't going to keep nothing of Egypt on me, an' so I went to the Lord an' asked him to give me a new name. And he gave me Sojourner because I was to travel up and down the land showing the people their sins and bein' a sign unto them. I told the Lord I wanted two names 'cause everybody else had two, and the Lord gave me Truth, because I was to declare the truth to the people.